It's hard to believe that 20 years have passed since I joined the BAB office in Brussels. I was interviewed for the position of Department Administrator by Betty Lee, BAB director at the time. Coming from an artistic background, I had absolutely no knowledge of agriculture but during my interview, I mentioned owning a shiny pair of never used wellies and boasted about my exceptional coffee making skills. Come to think of it, I still have those very wellies somewhere and would like to think that I still make a decent cup of coffee. The recruitment policy was definitely much simpler back in 2002 and I started with BAB on July 1st of the same year.
Following on from Betty, it was Maeve Whyte who took over the reins as BAB Director and just saying… the office language was very colourful during Maeve's time in BAB. If we had had a swear jar, I would be living on a tropical island now, spending my days painting and seashell crafting! BAB's current Director is Robin Manning who joined in March 2020 just as Covid hit the world.
Reminiscing, I have so many fond memories of my years in BAB and I keep a very special place in my heart for ex-BAB staff. We have a saying in BAB 'once a BABer always a BABer'. I would love to mention them all here, but as you can imagine there have been so many over the years that this blog would be a list of names. However, let it be noted, that I feel more than privileged to still have regular news (baby photos, WhatsApp's etc) from the majority of those who have left, some now working back in NFU HQ and in the regional offices but also from those who have travelled further afield. I'm immensely proud to see them develop both on a private and professional level.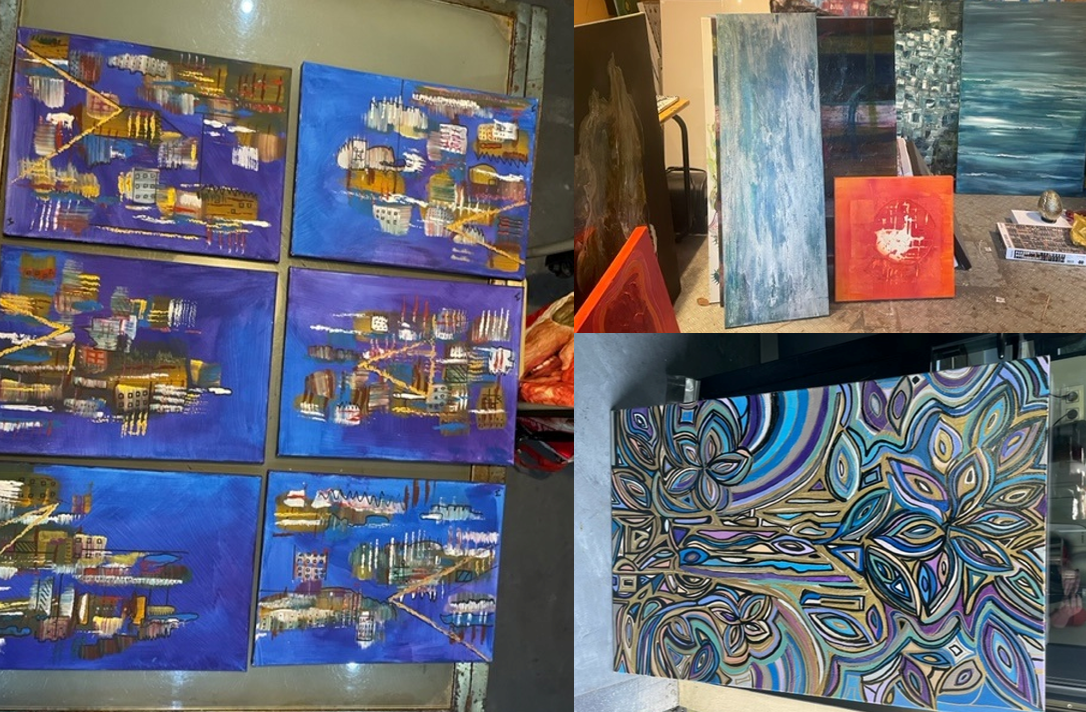 One of the great aspects of working for BAB is meeting with NFU members and colleagues, the UK Farming Union's Presidents and staff, visiting groups and high-level visitors. We love having visitors and do our best to make everyone feel welcome and appreciated and we respect the effort it takes to travel over.
As you can imagine, with the onset of Brexit and the pandemic, the office has had to adapt in many ways, but we remain dedicated to being the eyes, ears and voice of UK farmers and growers. Our excellent reputation as being a port of call for policy development, information gatherers etc, has not diminished in the light of recent events. This is due to the diligence and commitment of current staff, Robin, Verity, Jenny, and Alastair. Their continued passion, efforts and drive help steer the office through these changing and difficult times.
Trawling through memories of the last 20 years, I've selected but a few to demonstrate how BAB staff go over and beyond for its diverse visitors. Weird… but for my part, I have in the past, helped a member with eye-drops, played detective by retrieving lost jackets and passports from Cafes (with minimum information as in 'I think I left it in a pub in downtown Brussels'), doled out pain killers (Belgian beer is notoriously strong), supplied numerous plasters for heel blisters, painted the offices to save money and planted a variety of flowers on our balcony and also done my fair share of weeding. There are so many more but due to the risk of defamation, they will remain classified.
In closing, I sincerely hope, that everyone knows, staff & visitors alike, that my door is always open for a chat, a therapy session or just a simple hello. I won't add 'here's to the next 20' but instead say 'to the future whatever that holds'.